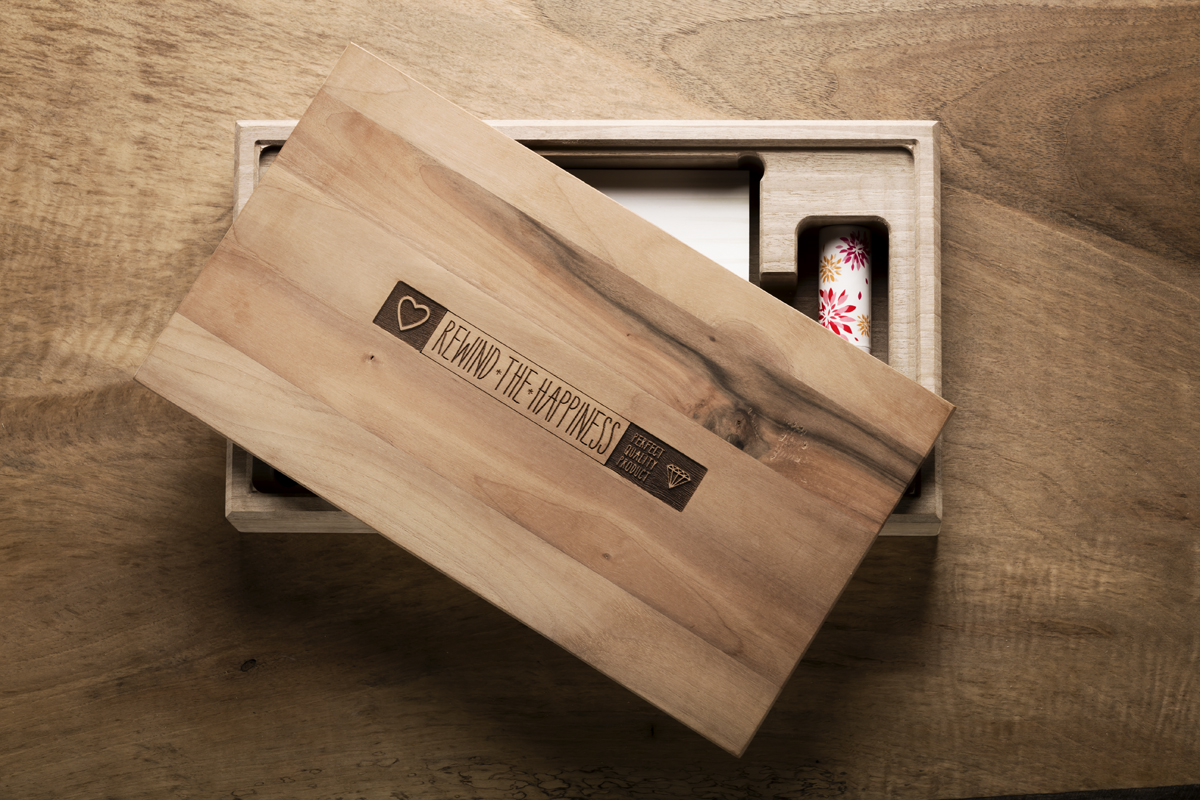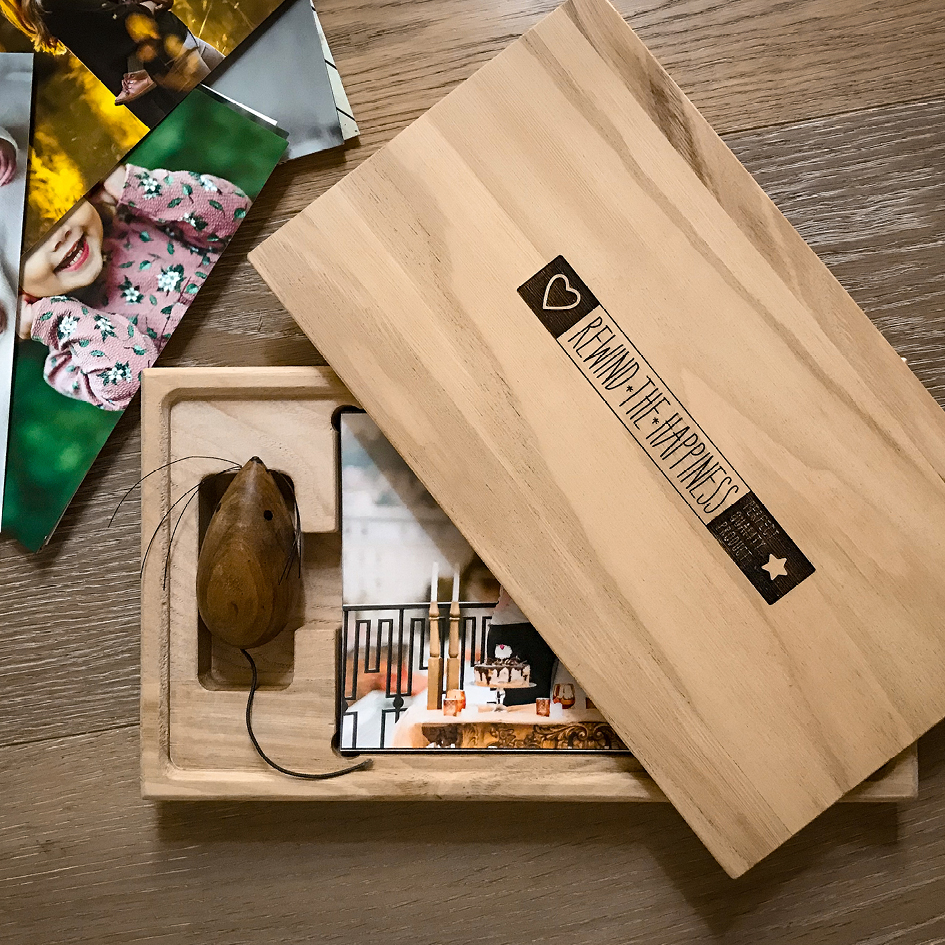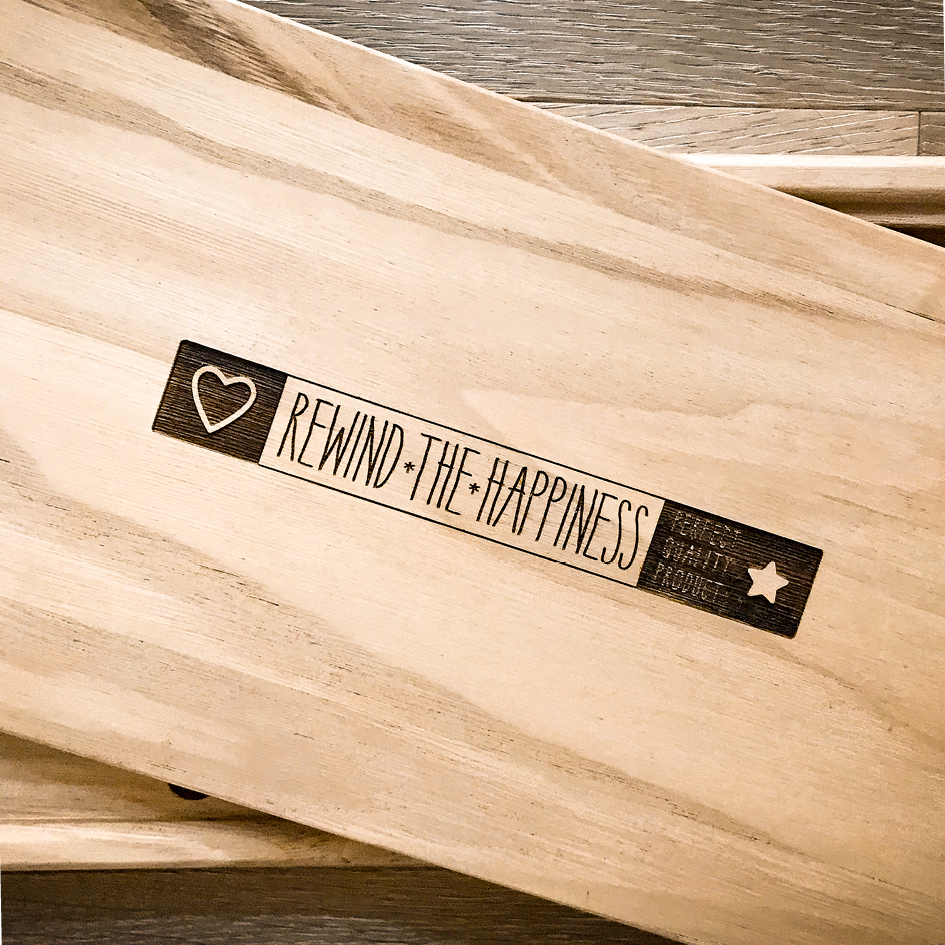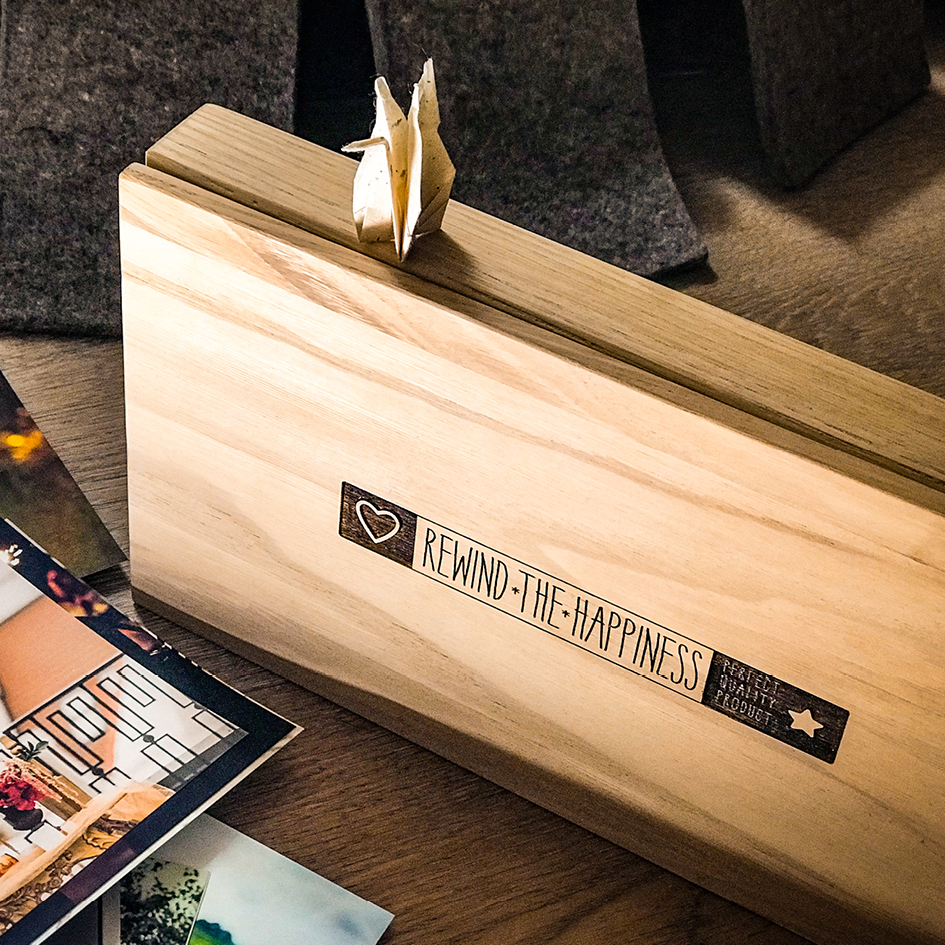 ALBUM
Rewind The Happiness
CONOSCERE REWIND THE HAPPINESS
Aprite la scatola Rewind The Happiness e sarete nel film della vostra vita, potete riavvolgere il nastro e rivivere i momenti felici, vedere gli sguardi di chi vi ha cresciuto, sentire l'odore di chi vi ha fatto innamorare e indugiare su quegli attimi così importanti che hanno dato un senso alla vostra vita e che ne sono ormai poesia.
La scatola "Rewind The Happiness" è quasi una scultura, un design minimal con un cuore caldo, un unico pezzo di legno scavato all'interno per custodire la vostra collezione di Stampe Fine Art e una chiavetta USB.
Sul coperchio della scatola è incisa con la tecnica laser: "REWIND THE HAPPINESS".
E così l'estetica diventa emozione!